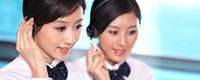 Name: Leon
Tel: +86-13590453830
E-mail: leon@xinsuglobal.com
Add: 3rd Floor, No. 1 Building, C district, 108 Honghu Road, Yanluo Street, Baoan District, Shenzhen
Skype: leon@xinsuglobal.com
WeChat: xinsu_leon
whatsapp: +8613590453830
QQ: 1127752990





To help the clients abroad and do something help for the the global war againest with the coronavirus, Xinsu Global provide masks source. NONPROFIT! NONPROFIT! NONPROFIT!
just please send email to me
leon@xinsuglobal.com